NOW COMES HIS TIME! ANTA INTRODUCES FIRST PERFORMANCE SIGNATURE FOOTWEAR FOR KLAY THOMPSON – ANTA KT 1
Đăng ngày: 15/12/2016 / Danh mục:
Tin tức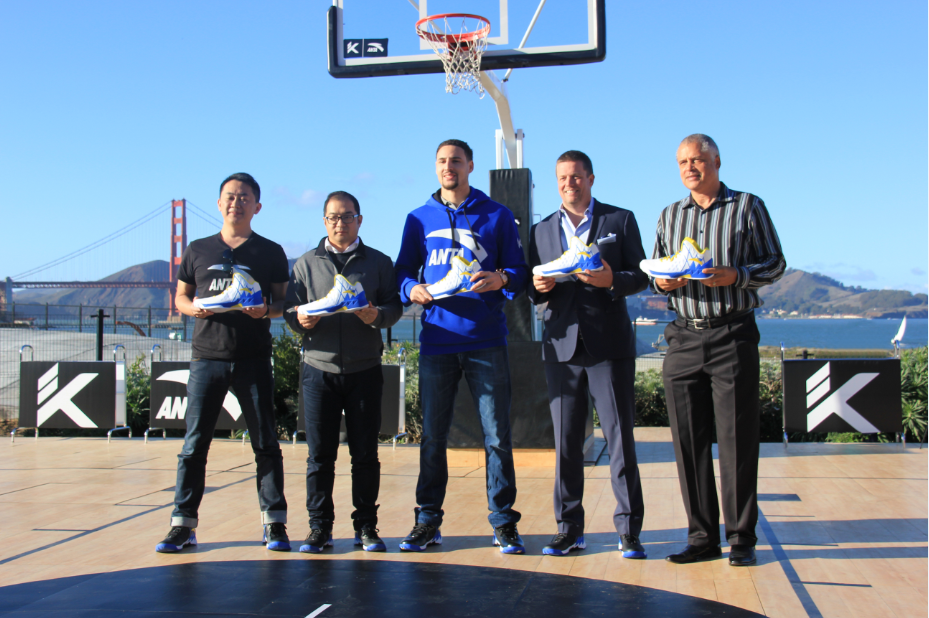 December 19th, San Francisco, California – Today marks another milestone for the leading Chinese sportswear brand ANTA (SEHK: 2020), as the company officially introduces the brand new performance signature footwear – ANTA KT 1 which is designed specifically for the All Star Player, Klay Thompson from NBA Champion Golden State Warriors. Joined by his agent Mr. Bill Duffy, CEO of Delivery Agent Mike Fitzsimmons, GM of Basketball BU Samuel Tsui at ANTA, and Basketball Product Director Ben Tsai at ANTA, Klay Thompson and the company invite both China and US based media, together to celebrate the official launch of ANTA KT 1.
"Now comes his time!" – 1st Signature Performance Footwear Official Release for Klay Thompson
Since signing to ANTA this past February, ANTA and Klay Thompson have build a huge following fan base, many of whom have been waiting for his signature shoes to come. The latest footwear has gone through many rigorous testing at ANTA Science Lab, and after countless adjustments to improve, the shoe makes its 1st official debut in the city of San Francisco.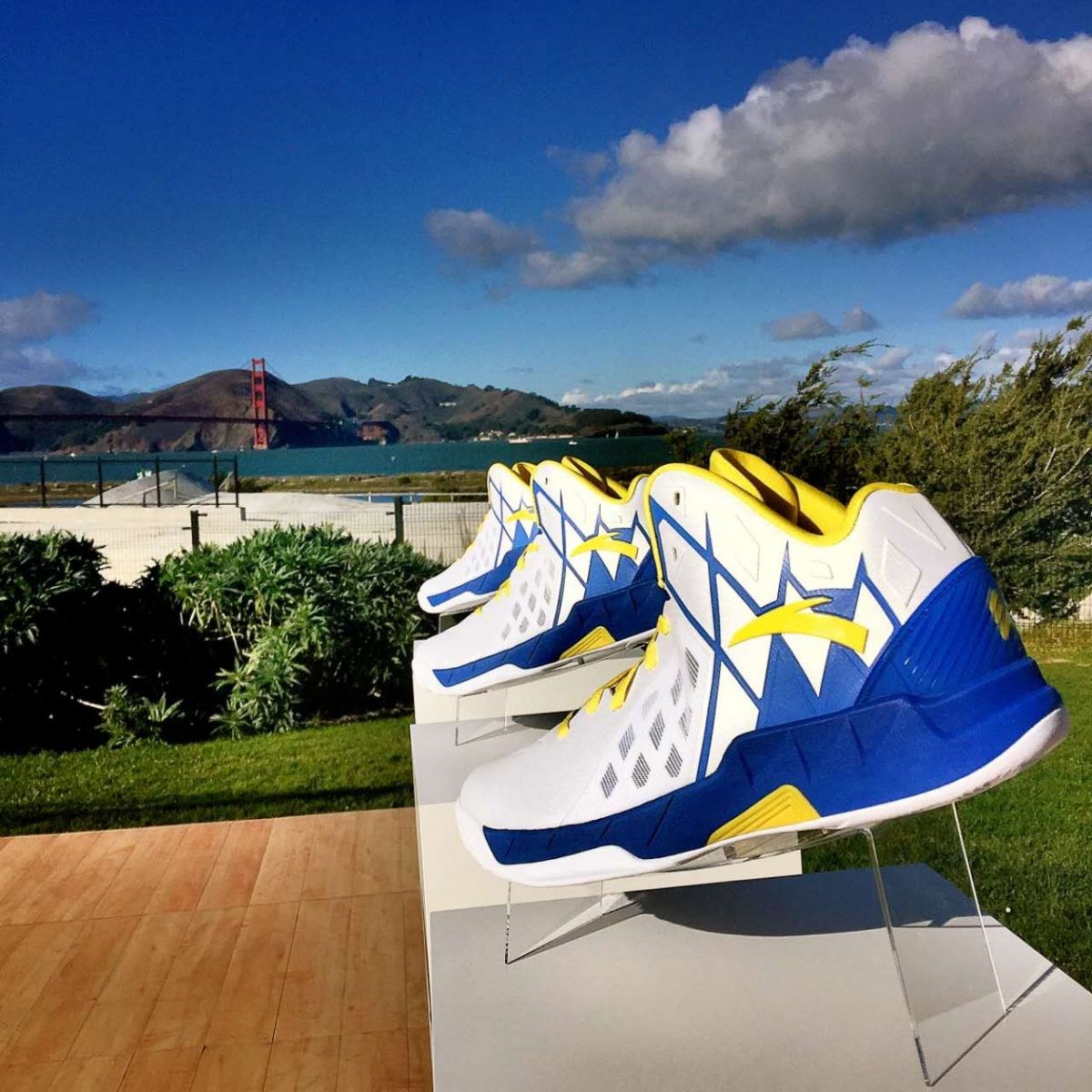 There are three words that first come to mind about the design philosophy of KT 1: Sleekness, Precision, and Performance. The entire design team at ANTA sets only one goal: creating the best shoe that caters to Klay's unique playing style on court. The design language is originated from hawk, with sleek lines and Golden State Warriors color cues. His brand new KT logo nests on the heel counter of the shoes. From a technical standpoint, the KT 1 is not an overbuilt product that people find in today's marketplace. Any unnecessary material is removed to ensure the balance between performance needs and precise weight control of basketball footwear. The upper employs fusing process to keep the design seamless, and large windows of perforation can be found to offer breathability. A high-cut silhouette with hawk wing graphics on both lateral and medial sides, the shoe provides excellent support and lockdown for today's players. The midsole contains an AUTO-Arch TPU plate to enforce stability. Since the official launch of "Team Priceless", the KT 1 has arrived as the best on-court product for a player of his profile.
The shoe is pivotal to Klay Thompson's continued success as one of the premier players in this game. "I am honored to receive this shoe as my first ever signature product. It helps me focus on my game more because now all needs are met. I am also thankful to the dedicated team at ANTA. Their development team did a great job and keep the communication open through the design process. This is a dream come true moment, and now I am more motivated to fight for our back-to-back championship)."
The KT 1 is a perfect example of ANTA and its campaign "Team Priceless". The official product releases today as the event kicks off.
Mr. Samuel Tsui, GM of Basketball BU, says". The idea is to offer today's consumer an option of ALL-Star level product with great value, so he/she can spend more time focus on discovering their love of basketball game."
Mr. Xu says that the market place for ANTA is of course still in China, and to introduce this shoe to a special crowd in front of the Golden State bridge, it signals their plan to learn more about the needs of US market. The ANTA KT1 retails for $99.99 at six exclusive Champs Sports as well as launching at shopkt1.com.